End-of-year celebration: Share the giving spirit with work, friends & family!
WIRE celebrates women's resilience and strength to overcome adversity. Every day we hear women's stories of courage and determinationr. Last year our staff and volunteers responded to 12,323 contacts from women seeking WIRE's support in their life's journey. Read more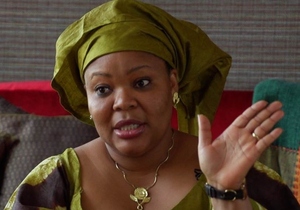 'A single straw of a broom can be broken easily, but the straws together are not easily broken.' Leymah Gbowee 2011 Noble peace prize winner and Liberian women's rights activist.
Like Leymah Gbowee we know the power of a collective voice and having support of others.  WIRE is proud to be part of over 12,000 women's journeys every year, and we invite you to join us in supporting our fellow women this coming holiday season.
WIRE is the only independent state-wide generalist information service run for women by women in Australia. We receive funding from the State Government but rely on grants and donations from organisations and individuals to help us extend our services and spread the word about WIRE.
All donations including yours will go towards
helping us run free programs for women,
providing extra training and support to our dedicated volunteers,
maintaining our free printed and online information booklets and other resources
printing brochures and flyers and promoting WIRE's free and confidential services to women in Victoria.
Become a monthly donor: For as little as $10 a month—that's less than the cost of a coffee a week—you can help WIRE support other women in Victoria. It's quick, easy to manage and you can cease your monthly donation at any time.
Make a one-off donation: Prefer to make just one donation for now? Sure, that's great too! All donations big and small will certainly help WIRE make a difference in other women's lives. And you're always welcome to donate again down the track!
Prefer to donate over the phone? Call Kate Whiting on 9348 9416 (Option 6) with your credit card details. All donations above $2.00 are tax-deductible.
End-of-year celebration: Share the giving spirit with work, friends & family!
Like to share the spirit of giving at your workplace? Simply call Julie Kun on 9348 9416 (Option 8) or email jkun@wire.org.au to discuss your fundraising ideas and how your organisation would like to help support women in Victoria!
Can't find that special gift? Why not donate on behalf of a friend or loved one? Simply call Kate Whiting on 9348 9416 (Option 6) with your friend's or loved one's mailing or email address, and a Thank You Christmas Card will be posted or emailed to them on your behalf in time for the holiday season.
Thank you very much in advance for your support, and please share this with to your friends, family and colleagues too!